GreatLIFE is pleased to be able to offer our members a simplified way to book tee times online. Instead of having to visit several different course websites to see available tee times, you can now see all available tee times for your membership level at multiple GreatLIFE courses on one simple, streamlined online booking engine.
FIRST TIME USERS
On your first visit to the new booking engine site, all users will have to register. This is a one-time process but it is critical to making sure we are providing you accurate tee time information.
It is critical that the email you register with online is the EXACT SAME email listed on your account that you provided to GreatLIFE on your contract. Otherwise we will not be able to connect your GreatLIFE membership plan to the booking engine. If you have any questions about which email address we have on file, please call any of our clubs for assistance.
Simply fill out the online profile form.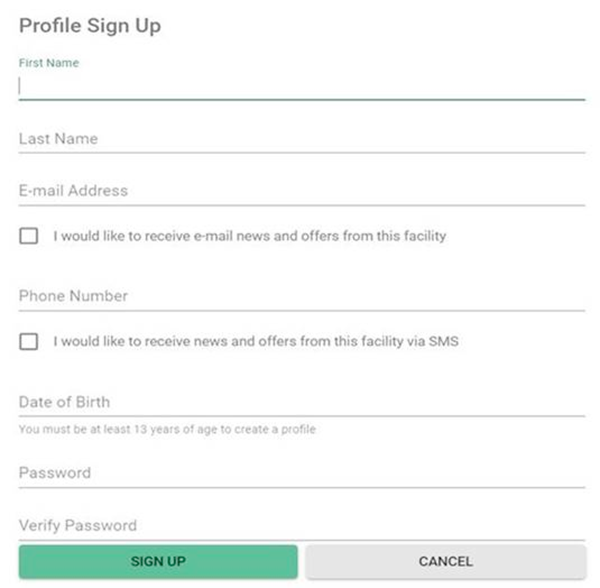 STEP 2
Once you have successfully registered, on each successive visit to the booking engine you will simply need to sign in. You should see your name in the upper right hand corner of the screen. The booking engine will populate with all available inventory and pricing for the courses within your membership level. You will also notice the courses listed on the left hand side of the booking engine. You may check or uncheck the different courses to expand or constrict the options. Once you find the tee time you would like, simply click Book Now and finish the process.

If you need any assistance with booking, pleae call any of our GreatLIFE Pro Shops and we will be happy to assist you.